The Leading Men: A Prince, A Bookshop Keeper, and a God!
We all love reading books with adventures, romance, far away settings, and characters that we care about. In the recent novels that I've written, I have a few select leading men I'd love to introduce you to! Not only do these novels bring memorable leading ladies - but enticing and entrancing leading men! Take a peek - and see which one you love the most!
Prince Klaus: Allerleirauh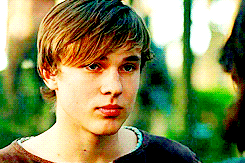 If you grew up watching Disney movies like "The Little Mermaid," and "Aladdin" and falling in love with the leading men - then Prince Klaus is easily going to become your new princely favorite. He rules over the Kingdom of Saarland der Licht, awaiting his upcoming coronation. (That's right, to become King.) While he is strong and wise, Klaus is also kind and compassionate - and very loyal to his friends, his family, and to his people.
Soren Emil: Between the Sea and Stars
A bookshop keeper who loves tea, books, and the sea? What isn't there to love? Even more so, kind, compassionate, and humble? Well, Soren Emil is certainly not like any of the other townsfolk that Lena - a runaway Mermaid - has ever met. (Not that she's met too many to compare him to.) From their first interaction, an early (yet soft) romance began to blossom. Soren, at times, can be shy and quiet, but he's fiercely loyal, determined and unafraid to face the challenges that befall him. He certainly would never think twice about saving his friends from danger - if he can help it! He's the perfect gentleman through and through.
Darce: Hades, God of the Underworld: Blinding Night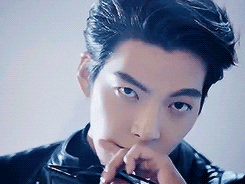 Hades - God of the Underworld is that "bad boy" that most girls fantasize about. To humanize himself more, Hades took on the name of "Darce."
Over the centuries, Darce has taken on different forms - in hopes to blend in with the crowd.
"Gods aren't confined to a race or religion... We are... everything."
Darce is determined to bring his Spring Bride back home to the Underworld, and he will travel through centuries of time to try to meet and find her reincarnations. Darce is sexy - for sure - brave, stubborn, and ... well... A God.
He's devoted to his subjects and friends - and will do anything for those he loves.
Which Leading Man Would You Like To Bring Home?
You can find all of these books available on
Amazon, iBooks, and Parliament House!
#allerleirauh #betweentheseaandstars #blindingnight #Hades #PrinceKlaus #SorenEmil #Leadingmen #romance #loveinterests