Six Things to Look Forward to in "Beyond the Shore & Shadows"
It's finally here - the sequel that many of you have been waiting for. In 2018, the first book in the Lena Duology, "Between the Sea and Stars" was released. And now finally, on May 11th, 2021 - "Beyond the Shore and Shadows" will be swimming to shelves!
Here are six things you can look forward to in reading this fin-tastically told tale (did you see what I did there? 😉)
1) Soren Emil:
Where do I even begin? Soren Emil is a character that readers will surely fall for in "Beyond the Shore and Shadows" if they haven't already! A handsome, kind and compassionate bookshop keeper, who tries to help the woman he's falling in love with. (. . . and he even might try to teach Lena to read, as he knows the value of an education for all!)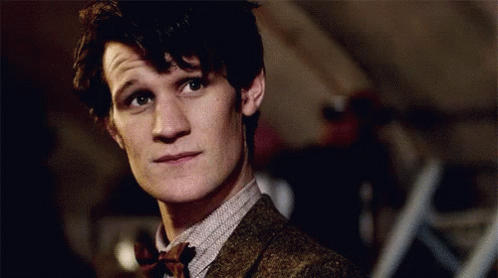 If Soren Emil could be played by an actor - I've always imagined Matt Smith, through and through.
2) The Merrows:
What's a mermaid book without. . . mermaids? Or in this book - merrows. You might be curious what the difference is between a mermaid and a merrow - and my answer is simply, the location of the myth of a mermaid. A Merrow is an Irish term "used to denote a mermaid or a sea-nymph."
You can find out more about merrows here!
3) The Sea:
Who doesn't want to start off their summer reading with a little adventure to the sea? Given the circumstances of the world - as we've all been cooped up inside, I hope that "Beyond the Shore and Shadows" brings the sea to you - the reader!
Readers will venture from sandy beaches of a lone cottage, a bustling tavern filled with pirates, to the high seas on a ship!
4) Pirates:
This might be the answer as to why the rum is gone - pirates!
What is a mermaid tale, without a dash of some pirate-y adventure? As Lena and Soren journey on their quest to destroy the skal, their paths cross with a pirate Captain, and his crew. (And the Captain certainly teaches Lena a few new words to add to her vocabulary.) But the true question: Can they be trusted?
5) The Romance:
If you're a fan of the slow-burn and sweet sort of romance, this is definitely the book for you! There are quite a few scenes that will leave you feeling warm and fuzzy inside!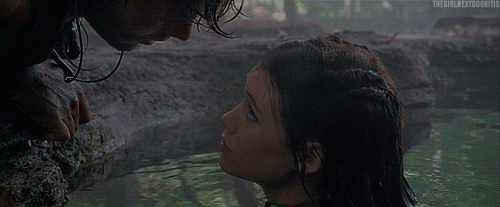 After all - what's one of my books without a dash of romance?
6) The Music:
Just like with all of my novels, "Beyond the Shore and Shadows" has it's own "score" that I used to help create and write the story. Some songs represent scenes, while others represent the mood and emotions felt by the characters.
If you'd would like to experience the playlist while reading, you can follow my playlist on Spotify!
If you haven't ventured into this duology yet, you can find the first book,
"Between the Sea and Stars" here:
Amazon: https://www.amazon.com/Between-Sea-Stars-Lena-Book-ebook/dp/B08FRKBMTK
Audible: https://www.amazon.com/Between-Sea-Stars-Lena-Trilogy/dp/B07LGG2KVV/
Apple Books: https://books.apple.com/us/book/between-the-sea-and-stars/id1527663987
Kobo: https://www.kobo.com/us/en/ebook/between-the-sea-and-stars-1
Barnes and Noble: https://www.barnesandnoble.com/w/between-the-sea-and-stars-chantal-gadoury/1128720143
Be sure to grab your copy of
"Beyond the Shore and Shadows" on May 11th!
Amazon: https://www.amazon.com/gp/product/B08HFH4GZ8/
Barnes and Noble: https://www.barnesandnoble.com/w/beyond-the-shore-and-shadows-chantal-gadoury/1138431833?ean=9781953539830
Apple Books: https://books.apple.com/us/book/beyond-the-shore-and-shadows/id1530443536
Kobo: https://www.kobo.com/us/en/ebook/beyond-the-shore-and-shadows